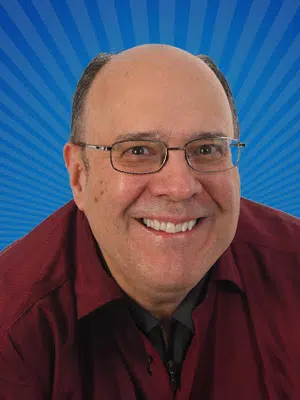 Brian Decaire
Morning Show Host
Born and raised in Toronto, and yes, that makes me a Leafs fan. Always have been, always will be. Spent some time out West in a previous radio stint. Lived in Huntsville for 20 years. Lost my job. Went to Loyalist for Broadcasting. This brings me to Quinte Broadcasting and weekend mornings on 800 CJBQ.
I enjoy listening to anything country from Hank Williams to Rascal Flatts, in particular I love Willie Nelson, Merle Haggard, Lyle Lovett and Jimmy Buffett. I like watching a good western. I haven't seen them all but I'm getting there.
When you have a moment I invite you to tune in to 800 CJBQ weekend mornings and have a listen. And of course, I look forward to getting out and meeting the great people in the Belleville/Quinte area!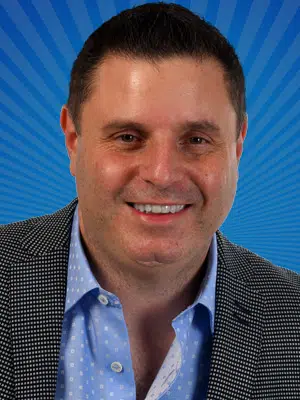 Lorne Brooker
Listen to him on the Lorner Brooker show.
Visit the Lorner Brooker Show page by clicking here.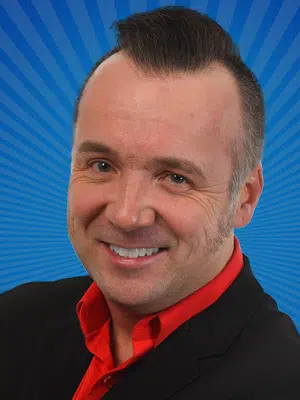 Freddy Vette
Host
Deep down in Louisiana close to New Orleans, way back up in the woods among the evergreens. There stood a log cabin made of earth and wood, where lived a country boy named Freddy Vette. Who never ever learned to read or write so well, but he could play a guitar just like ringing a bell.
He used to carry his guitar in a gunny sack. Go sit beneath the tree by the railroad track. Oh, the engineers would see him sitting in the shade, strumming with the rhythm that the drivers made.
People passing by they would stop and say, "Oh my what that little country boy could play".His mother told him "someday you will be a man, and you will be the leader of a big old band.Many people coming from miles around, to hear you play your music when the
sun
go down.
Maybe someday your name will be in lights, saying "Freddy Vette
tonight
".
Go Freddy Go.
Weekdays 2pm-7pmET.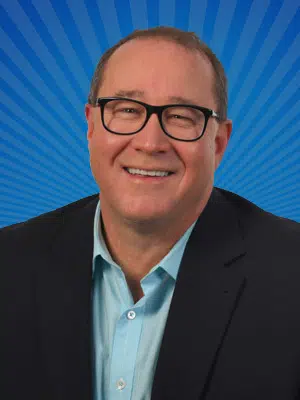 Sean Kelly
Program Director and Weekend Magazine Host
Sean loves his job, especially getting to interact with the CJBQ nation. He's a big Toronto Maple Leafs fan, likes Adele and Celtic Music!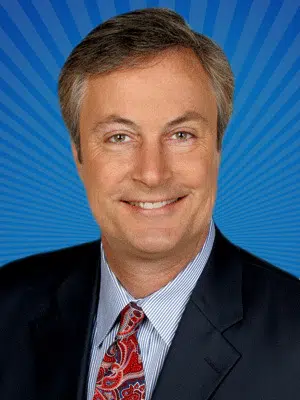 Kevin Williams
Mix Meteorologist
To say that Kevin is a life-long weather enthusiast is an understatement. He's always been interested in the weather. His first weather job was in high school providing the daily weather report on the morning announcements. The segment was called "Weather by Williams." His first professional job was with a private meteorological consulting firm in New York City in 1976. Kevin earned a Bachelor of Science degree in meteorology from Cornell University in 1981.
He formed his business now called WEATHER-TRACK in 1980 in Ithaca and moved the business to Rochester in 1983. Weather-Track now serves clients in North America and Europe. Clients include radio stations, Fortune 500 companies, utilities, municipalities, ski resorts, education centers, newspapers, producers, agriculture interests, marine interests, aviators, attorneys, and more. Kevin's television career began on Ithaca's WICB TV in 1980. Kevin is a full member of the American Meteorological society and holder of its seals of approval for radio and television. Kevin is also the the author of three weather books, his latest is entitled, "Keep Looking Up." In addition to all that, Kevin is very active in local community groups including the Humane Society, the United Way, and various school programs. Married to wife, Beth, they have two children, Brandon and Brianna and a dog, appropriately named, Nimbus. You can catch Kevin's weathercasts weeknights on NEWS 10 NBC at 5, NEWS 10NBC at 6, and NEWS 10NBC at 11.
Email: kevinwilliams@mix97.com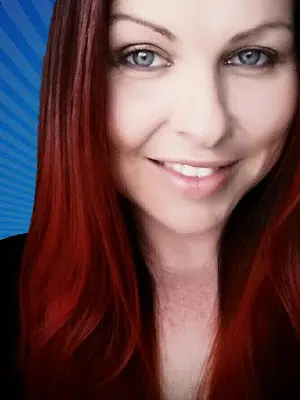 Robyn Scott
Robyn is the new host of Sunday Morning Classic's on 800 CJBQ
Sunday 8am – Noon
Born and raised in the Belleville area. Robyn enjoyed years in the Hastings County Board of Education Concert Choir. Near the end of high school, Robyn took a trip to Nashville with Gary Buck to record her first single released to radio named Ain't that Enough. After one more trip with Gary and And a few more singles, Robyn recorded a full length album with Thomas wade as producer in Oshawa. This lead to some healthy radio play across Canada. She has enjoyed performing over the years at many festivals and fairs such as the Havelock Jamboree and the Quinte exhibition.
Robyn had taken some needed time from the music scene to raise a family. Now that her three children are older she has been dipping back into music again. She has taken up the guitar and started writing her own music that she performs locally with a mix of classic, traditional, and todays country.